New Arrival Super Drilling Machine DK-908

Luoyang Xincheng Precision Machinery Co., Ltd. Lots of customers may know us as the manufacturer of portable EDM broken tap remover, pull stud, ER nut, etc. With the company philosophy "Quality products move the world" and lots of market research, a rising star Desktop Hole Drilling Machine DK-908 is introduced into our product line.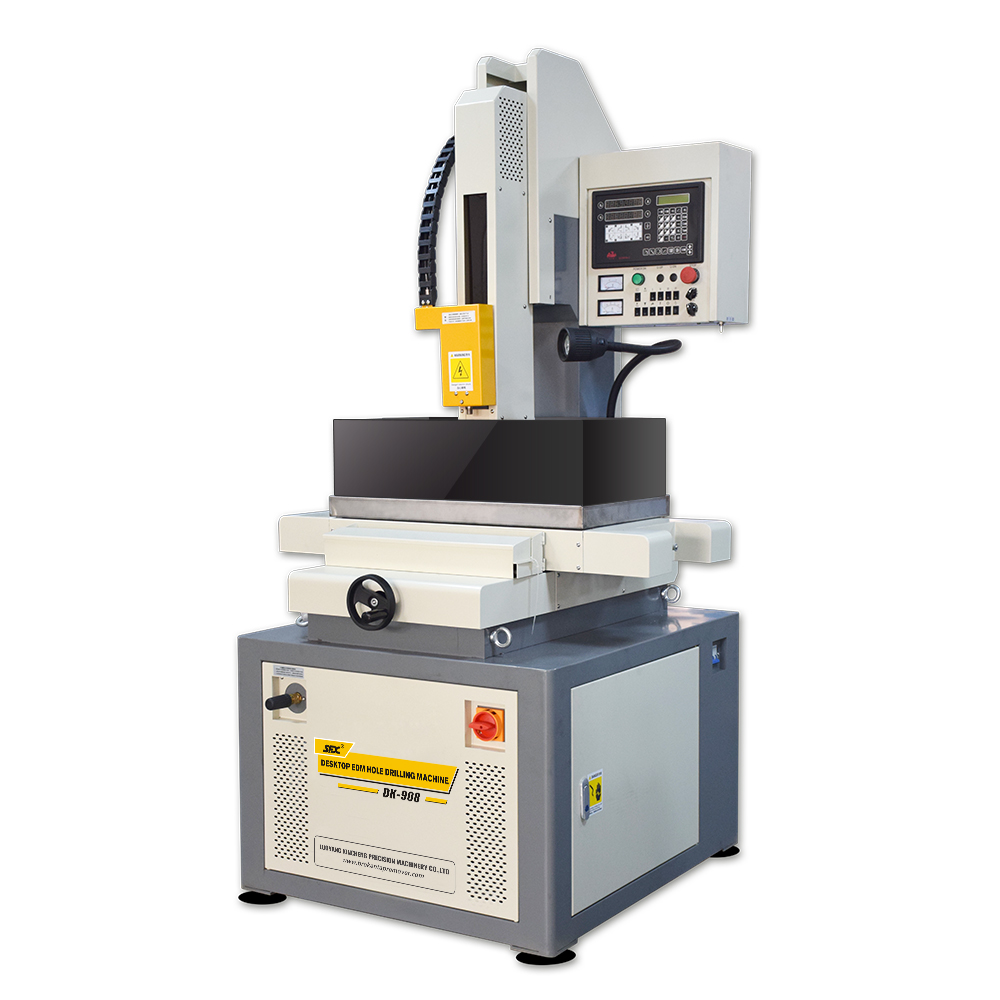 From an initial idea to the final product, our guys put a lot of efforts into it. Collect feedback from customers and improve perforation performance. DK-908 has got a lot of attention from domestic exhibitions and online marketing. Of course, most of customers are eager to know the actual performance of DK-908 when punching a hole. Let's start Q&A time.
[Q]What's the diameter of the hole it can punch?
[A]DK-908 is suitable for drilling small hole ranging from 0.3-3.0mm in diameter.
[Q]How is the speed? How long it takes when drilling a 1.0mm hole with 100mm depth in quenched steel?
[A]The material, dimension of hole, electrode, etc all have an impact on the speed. Normally it takes about 5 minutes. Just a predicted data for your reference.
[Q]Is the operation simple?
[A]Please don't worry about the operation. We have the demo video to show you how to operate. Below is the link.
[Q]Can I set the depth?
[A]No. But we can modify DK-908 and add depth setting function. Maybe in the future we will develop more models for your choice.
---
Post time: 04-28-2019