Case: Processing Small Holes on Wheel Gear on  25th, Mar., 2015. 
Processing Enterprise:  YTO Group Corporation.
We were  invited to help process holes on wheel gear for YTO Group Corporation, who is mechanical manufacturing enterprise producing tractor, rode roller etc..
The Blue Marked Spot was the Hole Need Processing.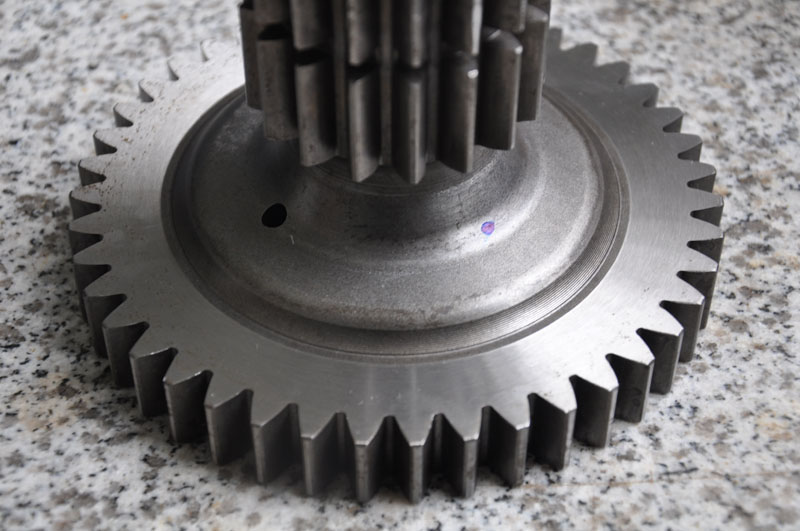 The Operator Aimed the Electrode at the Spot on the Gear Part.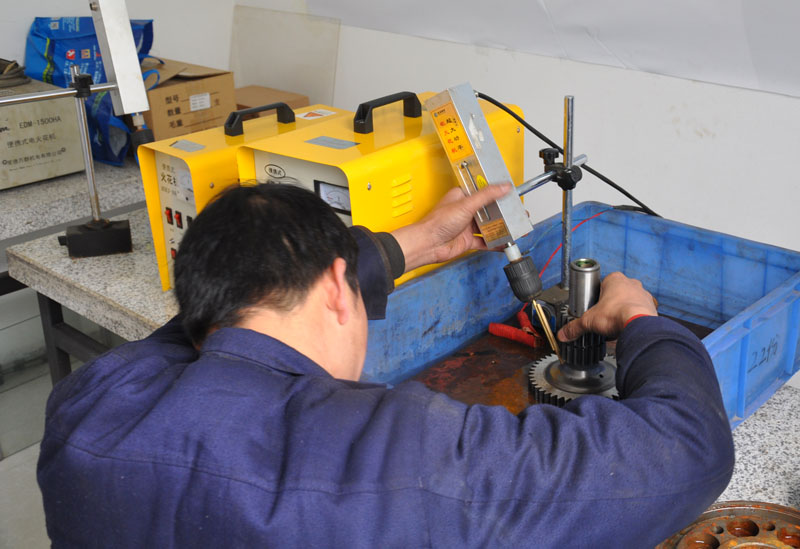 The Machine was Ready.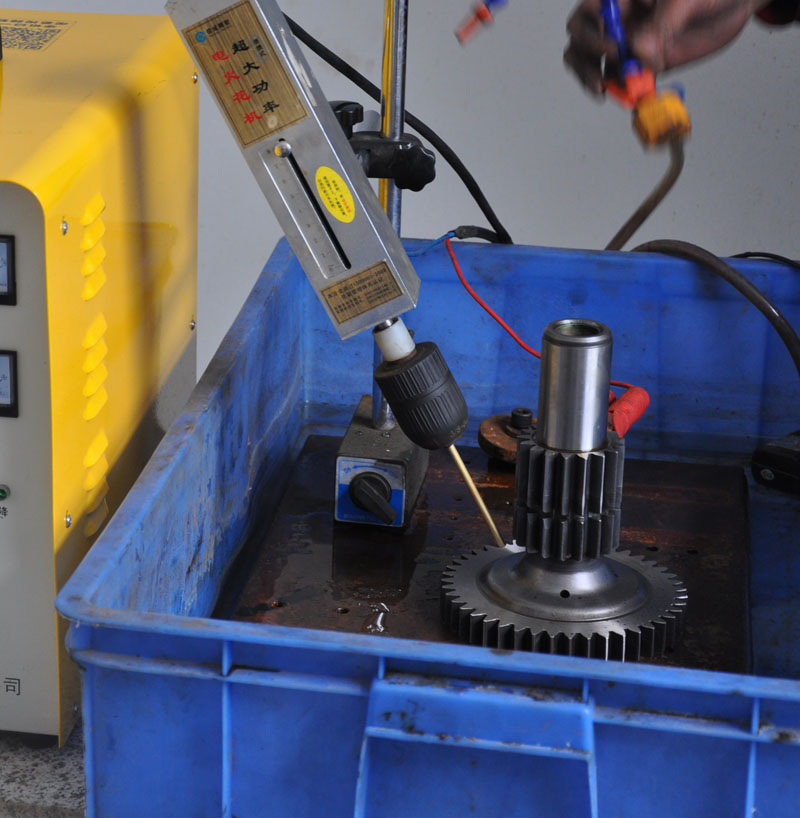 The Portable Electric Discharge Machine Works Well, Sparked Efficiently.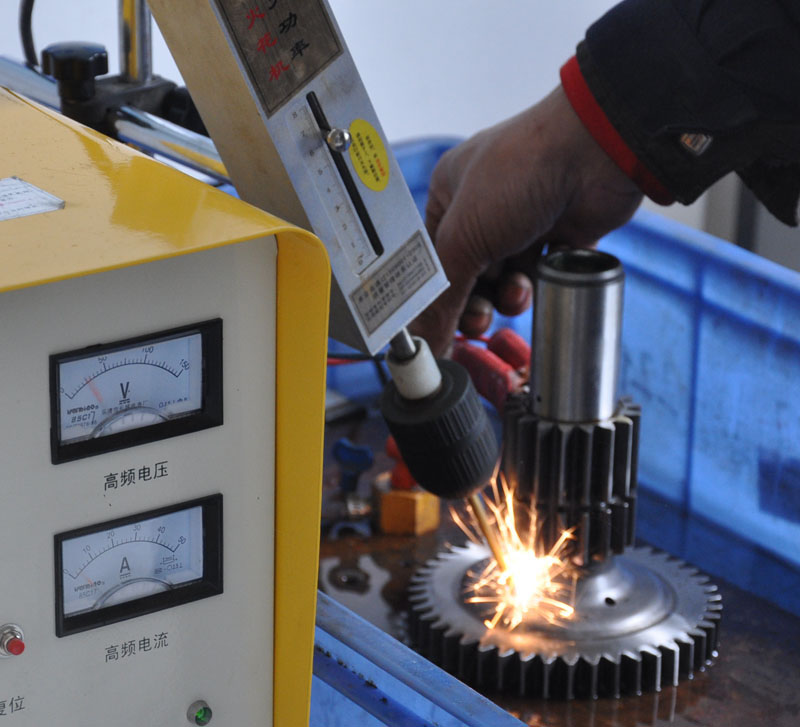 Comparison of the Eroded Electrode with the Original Electrodes (one hole processed)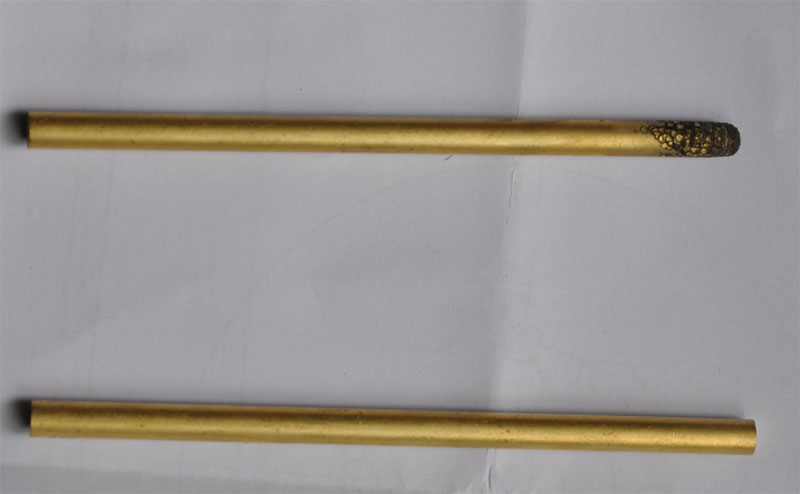 The Three Holes were Finished Perfectly at Last.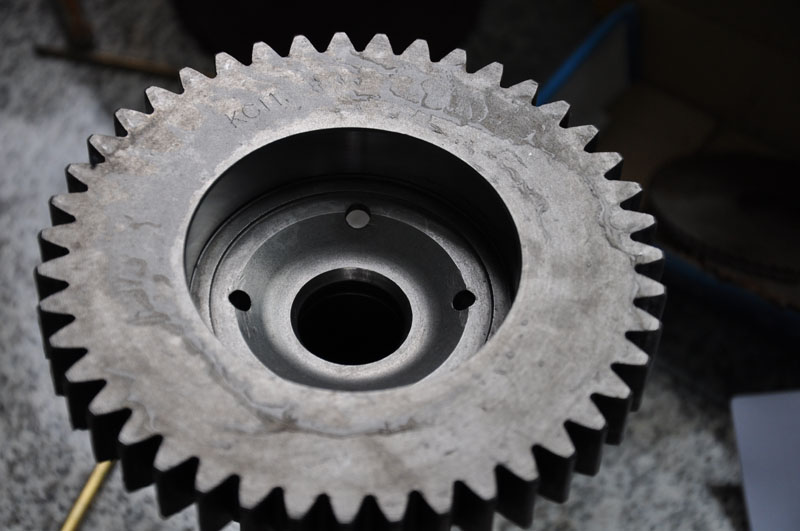 The Portable EDM Broken Tap Remover can process small holes or any shape on any conductive metals,  even the harden metal matrerials.  No matter the size of the work-piece, the spilt working head can easily handle the complicated parts.
---
Post time: 01-22-2016