EMO Hannover (16th-21st Sep. 2019)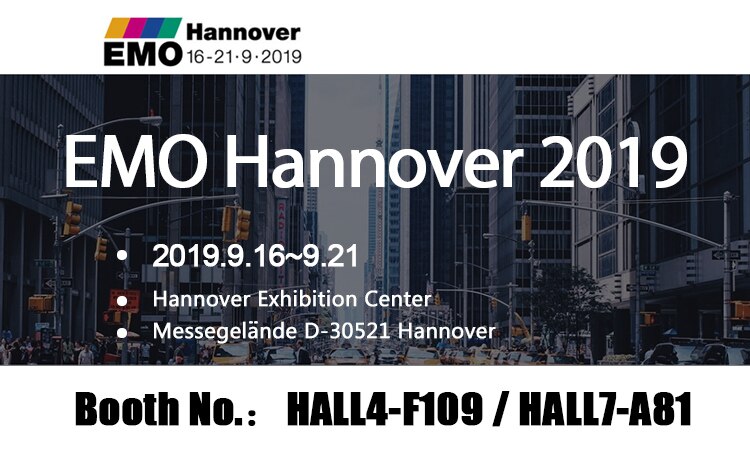 EMO is the world's leading professional exhibition of mechanical manufacturing technology. It covers the whole process of metal processing such as machine tools, tools, mold manufacturing, software, surface treatment, accessories, waste processing and related services. It has the reputation of engineering technology innovation and production wind vane. From the number of exhibitors, the quality of exhibitors, the release of new products and new technologies, and the launch of new ideas, EMO is the epitome and barometer of the international machine tool market, and it is a super show in the world of metal processing and machine tools.

From September 16th to 21st, 2019, Luoyang Xincheng will bring its fist products to Hannover, Germany, and appear at the 2019 European International Machine Tool Show (EMO Hannover 2019). Together with the world's best peers, we will use the quality products to move the world!

We have two booths in the exhibition, namely: F109 in Hall 4, which mainly displays SFX brand CNC pull stud, ER nut and related tools; A81 in Hall 7, which mainly displays portable EDM, oil-water separator for machine tools, Machine tool water tank chip/sludge removal machine, etc.
Luoyang Xincheng welcomes everyone to the booth to discuss with us. At the same time, we look forward to making another great achievement at this exhibition!
---
Post time: 09-09-2019